Welcome to the circus
Come one, come all….roll up, roll up! If you want camp comedy, gratuitous nudity and Latin American decadence, all swirled together by uplifting electronic beats then follow me child to the eclectic, electric cabaret of Club 69.
Club 69, so audaciously named, is a veteran of the Buenos Aires club scene but certainly not past its prime. It's held at Niceto in Palermo every Thursday and continues to draw in locals and curious tourists who have heard legends of its hedonistic parties. I had the luck to live in Buenos Aires for a year while studying there, and 69 was one of my favourite nights this clubbing Mecca had to offer.
In true Argentinian style things don't kick off till 1 or 2am and come 9am the floor is still packed. You've heard of after office hours? Well this is pre office raving and it's not for the faint hearted. The amount of times I hauled my weary soul into class on Friday morning after a marathon of giddy indulgence here were many indeed. On arrival you are greeted by towering, but extremely friendly, drag queens and go-go girls. Feel free to steal a kiss or a photo. These characters mince around the club all night entertaining fellow party goers and add a surreal circus quality to the atmosphere. The club is one huge room, which bares uncanny resemblance to a big top. An epic dance floor, surrounded by bars and littered by podiums, faces a grand stage where the curtains for now remain closed. At random points confetti and balloons rain down to delight dancers. The more cogent among them would observe that these explosions are timed to perfection with the beat drops. The less cogent are too busy admiring how the relentless lasers and strobes reflect off the glitter and UV latex falling around them.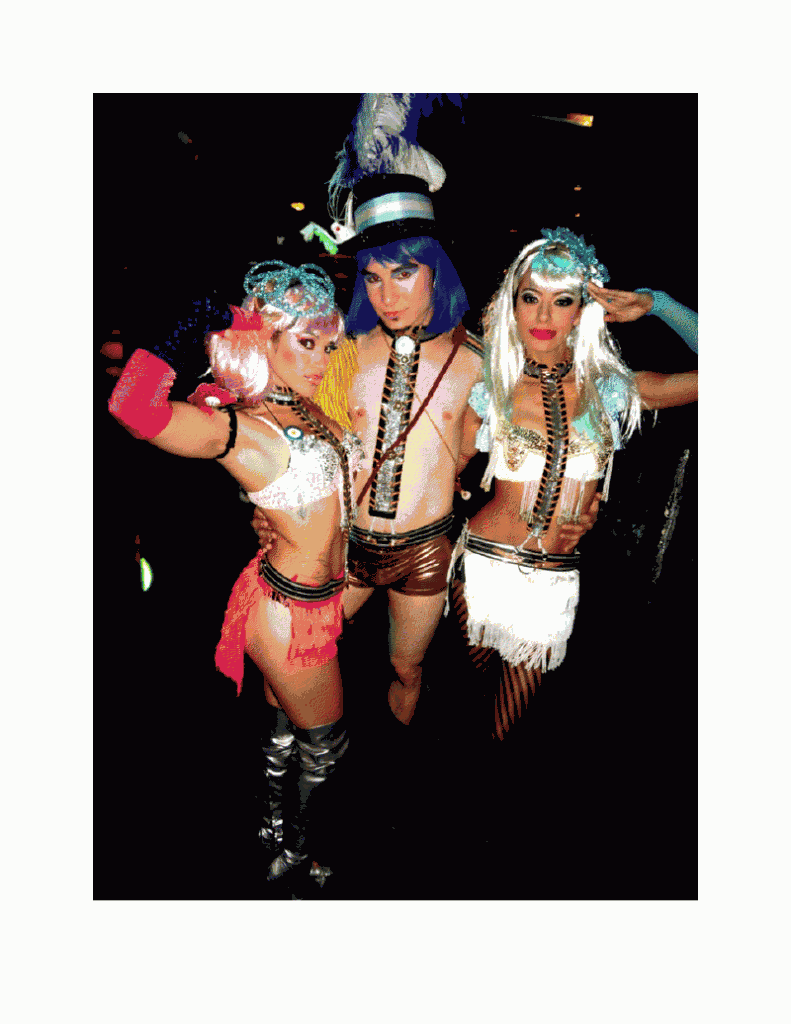 The music is by no means groundbreaking: you can have a life changing experience here but the club is not redefining the electronic scene. However, the sound system is good and the theatrical nature of the room creates wonderful acoustics. You won't find Dixon or Richie headlining, but top names on the Argentine house and techno circuit are regulars here. Residents such as DJ Segni , Luis Nieva and Nico Cota regularly deliver euphoric beats that capture the ruritanian spirit of the night. They pump energy into the crowd who just keep on giving in return: punters come here to let loose in a hedonistic extravaganza that Bacchus would have been proud of. It is not the place for music snobs or for anyone who stands, arms folded on the dance floor, sporting a face like a slapped arse. I once observed with glee a visitor doing this, who was promptly set upon by a hoard of trannys and gigolo boys, their intention to terrorise him out of his apparent boredom (I still hold my belief that he was a Shoreditch trendy out of his depth, his natural habitat clogging up the dance floor at Eastern Electrics).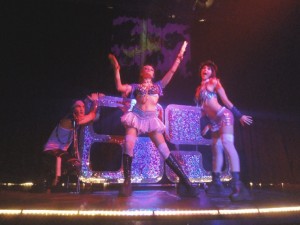 Before the real show begins at 4am, I recommend getting a few cocktails inside you, or Fernet and
Cokes if you fancy a bit of local mixology (Fernet is an Italian liquor that is a bitter blend of herbs and spices. The Argentines love it, but be warned, it may be the alcoholic equivalent of marmite!). When the hallowed hour arrives, on the main stage before a sea of clubbers in varying stages of elation and inebriation, explodes an orgy of pole dancers, strippers, go-go sailors, French maids and clowns (gender unknown in most cases). In a flurry of feathers and sequins they perform for your delight. It is a spectacle that's raunchy, comic and macabre, at times verging on S/ M. I have a particularly fond memory of giggling in disbelief at a manic clown spanking an oiled ballet dancer as she pirouetted around the stage, and dodging a rolling podium cradling a naked contortionist, painted head to toe in gold.
A ringmaster with whip in hand conducts all the madness, which culminates in a hilarious conga line. This performance is probably the main reason to visit the club. I have never seen anything quite like it in its careless abandon, energy and sheer eccentricity.
As you may have guessed Club 69 is not a night for the faint hearted. For the timid partygoer it may feel like a punch in the face, but for the brave and open minded it's a top night out. You're left with no doubt that this is a celebration, possibly of apocalyptic proportions.
The thing that brought me back time and time again to 69 was its vibe: party central and total freedom. I truly believe it's the intangible qualities of great atmosphere and good vibrations that set places like Club 69 apart. For me, at least, it possessed that elusive element that gives you tingles down your spine when you look back. This Holy Grail of clubbing is what all of us ravers strive for on our adventures and in my experience it is found rarely indeed. I was lucky enough to accompany Sir Katz to Berlin, and the infamous Panorama Bar is another place where I experienced this.
So, if you are fortunate enough to find yourself in the South American city that never sleeps do not miss out. The only danger here really is having too much fun, and that is a risk I am sure you'll welcome. All this and it's only a Thursday night in the city? Next time I will regale you with all the wonders a weekend holds in Buenos Aires and how I gained my nickname, Duracell Bunny.
More info: http://www.nicetoclub.com/
http://club69.wordpress.com/
http://www.club69.com.ar/web/